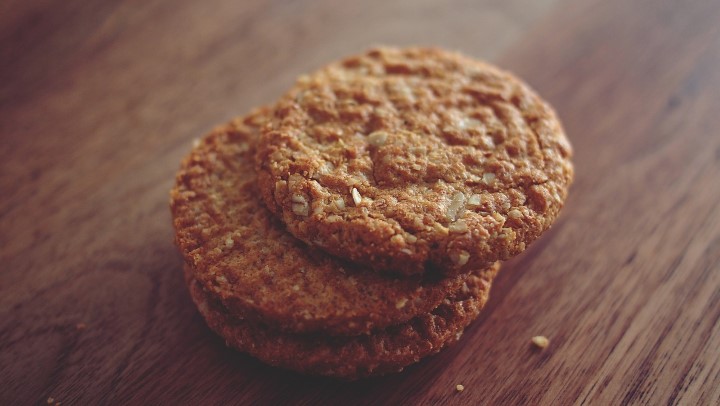 Basic Whole Grain Cookies
These cookies are a great way to convince yourself (and your family) that baking with whole grains can be a tasty experience. Wheat and oats combine to make a cookie that's indistinguishable from one made with white flour, except in color.You have a couple of options for the oats used in this recipe. For a cookie with a craggy, oatmeal cookie-like appearance, use quick oats. For a smoother cookie, one that looks more chocolate chippy, grind the oats in a food processor, or substitute oat flour.Read our blog about these cookies, with additional photos, at Bakers' Banter.
Baking time:
13 mins. to 16 mins.
Total time:
28 mins. to 2 hrs 36 mins.