ATTENTION: All credit card statements will show the payment receiver  as – PAYPAL * JAMES or Int Holdings
The U.S. Orders button must be selected to get all shipping options!!
Hemp Facts 11/10/2014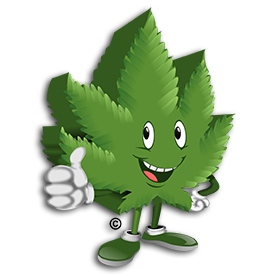 The hemp industry is among the oldest on the planet, going back more than 6,000 years. A piece of hemp fabric was found dating back to over 6,000 years old.
Presidents Washington and Jefferson both grew hemp. Americans were legally bound to grow hemp during the Colonial Era and Early Republic. The federal government subsidized hemp during the Second World War and U.S. farmers grew about a million acres of hemp as part of that program.
Hemp seed is nutritious and contains all essential fatty acids, is high in Magnesium and Potassium and B-vitamins, digestive enzymes, all Amino acids and is a great source of dietary fiber. Hemp is not Marijuana and is not psychoactive and cannot be used as a drug. Hemp is not Marijuana and Marijuana is not Hemp. They are distinctly different plants of the same species.
The bark of the hemp stalk contains bast fibers, which are among the Earth's longest natural soft fibers and are also rich in cellulose. The cellulose and hemi-cellulose in its inner woody core are called hurds. Hemp stalk is not psychoactive. Hemp fiber is longer, stronger, more absorbent and more insulative than any other naturally grown fiber on earth.
According to the Department of Energy, hemp as a biomass fuel producer requires the least specialized growing and processing procedures of all hemp products. The hydrocarbons in hemp can be processed into a wide range of biomass energy sources, from fuel pellets to liquid fuels and gas. Development of bio-fuels could significantly reduce possibly to zero our consumption of fossil fuels and nuclear power.
In the late 1800s, the fledgling petroleum industry aggressively competed with the established biomass-based energy industry in an effort to gain control of world energy production and distribution. Fossil fuel producers succeeded in their campaign to dominate energy production and now the pendulum is swinging against them.
Hemp can be grown organically. Only eight out of about one hundred known pests, cause problems to the hemp plant and hemp is most often grown without herbicides, fungicides or pesticides. Hemp is also a natural weed suppressor due to fast growth of the canopy causing a blockage of the sun that does not allow for the weeds to grow.
Hemp produces more pulp per acre than timber on a sustainable basis, and can be used for every quality of paper known to man. One acre of hemp produces as much cellulose fiber pulp as 4.1 acres of trees. Dewey & Merrill. Bulletin #404. U.S. Dept. of Age. 1916. Hemp paper manufacturing can reduce wastewater contamination. Hemp's low lignin content reduces the need for acids used in pulping, and its creamy color lends itself to environmentally friendly bleaching (HYDROGEN PEROXIDE) instead of harsh chlorine compounds that pollute all waterways. No chlorine bleaching results in no dioxin runoff and no chemical by-products and NO POLLUTION !! Hemp for Paper Saves Forests, Protects Wildlife, Water, Land, and Air and results in A cleaner greener world.
Hemp fiber paper resists decomposition, and does not yellow with age when an acid-free process is used. Hemp paper more than 1,500 years old has been found still readable and in good shape. Hemp paper can also be recycled more times than wood-based paper.
Hemp fiberboard produced by Washington State University was found to be twice as strong as wood-based fiberboard. No additional resins are required due to naturally-occurring lignin.
Eco-friendly hemp can replace most toxic petrochemical products. Research is being done to use hemp in manufacturing biodegradable plastic products: plant-based cellophane, recycled plastic mixed with hemp for injection-molded products, and resins made from the oil, to name a very few examples. Over two million cars on the road today have hemp composite parts for door panels, dashboards, luggage racks, etc. Today many car companies are using sustainable plant based products in their car production.