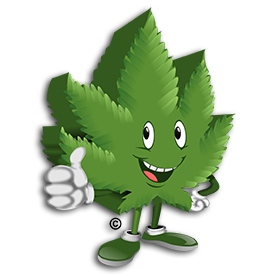 Countries Growing Hemp
The U.S. is the only industrialized nation in the world that does not recognize the value of industrial hemp and permit its production. Below is a list of other countries that are more rational when it comes to hemp policy and allowing a God given plant to be grown.
AUSTRALIA began research trials in Tasmania in 1995. Victoria has had commercial production since 1998. New South Wales has research. In 2002, Queensland began production. Western Australia licensed crops in 2004.
AUSTRIA has a hemp industry including production of hemp seed oil, medicinals and Hanf magazine.
CANADA started to license research crops in 1994. In addition to crops for fiber, one seed crop was licensed in 1995. Many acres were planted in 1997. Licenses for commercial agriculture saw thousands of acres planted in 1998. 30,000 acres were planted in 1999. In 2000, due to speculative investing, 12,250 acres were sown. In 2001, 92 farmers grew 3,250 acres. A number of Canadian farmers are now growing organically-certified hemp crops (6,000 acres in 2003 and 8,500 acres in 2004, yielding almost four million pounds of seed).
CHILE has grown hemp in the recent past for seed oil production.
CHINA is the largest exporter of hemp textiles. The fabrics are of excellent quality. Medium density fiber board is also now available. The Chinese word for hemp is "ma."
DENMARK planted its first modern hemp trial crops in 1997. The country is committed to utilizing organic methods.
FINLAND had a resurgence of hemp in 1995 with several small test plots. A seed variety for northern climates was developed called Finola, previously known by the breeder code "FIN-314." In 2003, Finola was accepted to the EU list of subsidized hemp cultivars. Hemp has never been prohibited in Finland. The Finnish word for hemp is "hamppu."
FRANCE has never prohibited hemp and harvested 10,000 tons of fiber in 1994. France is a source of low-THC-producing hemp seed for other countries. France exports high quality hemp oil to the U.S. The French word for hemp is "chanvre."
GERMANY banned hemp in 1982, but research began again in 1992, and many technologies and products are now being developed, as the ban was lifted on growing hemp in November, 1995. Food, clothes and paper are also being made from imported raw materials. Mercedes and BMW use hemp fiber for composites in door panels, dashboards, etc. The German word for hemp is "hanf."
GREAT BRITAIN lifted hemp prohibition in 1993. Animal bedding, paper and textiles markets have been developed. A government grant was given to develop new markets for natural fibers. 4,000 acres were grown in 1994. Subsidies of 230 British pounds per acre are given by the government to farmers for growing hemp.
HUNGARY is rebuilding their hemp industry, and is one of the biggest exporters of hemp cordage, rugs and fabric to the U.S. They also export hemp seed, paper and fiberboard. The Hungarian word for hemp is "kender."
INDIA has stands of naturalized Cannabis and uses it for cordage, textiles and seed.
ITALY has invested in the resurgence of hemp, especially for textile production. 1,000 acres were planted for fiber in 2002. Giorgio Armani grows its own hemp for specialized textiles.
JAPAN has a rich religious tradition involving hemp, and custom requires that the Emperor and Shinto priests wear hemp garments in certain ceremonies, so there are small plots maintained for these purposes. Traditional spice mixes also include hemp seed. Japan supports a thriving retail market for a variety of hemp products. The Japanese word for hemp is "ASA."
NETHERLANDS is conducting a four-year study to evaluate and test hemp for paper, and is developing specialized processing equipment. Seed breeders are developing new strains of low-THC varieties. The Dutch word for hemp is "hennep."
NEW ZEALAND started hemp trials in 2001. Various cultivars are being planted in the north and south islands.
POLAND currently grows hemp for fabric and cordage and manufactures hemp particle board. They have demonstrated the benefits of using hemp to cleanse soils contaminated by heavy metals. The Polish word for hemp is "konopij."
ROMANIA is the largest commercial producer of hemp in Europe. 1993 acreage was 40,000 acres. Some of it is exported to Hungary for processing. They also export hemp to Western Europe and the U.S. The Romanian word for hemp is "cinepa."
RUSSIA maintains the largest hemp germ plasm collection in the world at the N.I. Vavilov Scientific Research Institute of Plant Industry (VIR) in St. Petersburg. They are in need of funding to maintain and support the collection. The Russian word for hemp is "konoplya."
SLOVENIA grows hemp and manufactures currency paper.
SPAIN has never prohibited hemp, produces rope and textiles, and exports hemp pulp for paper. The Spanish word for hemp is "cañamo."
SWITZERLAND is a producer of hemp and hosts one of the largest hemp trade events, Cannatrade.
TURKEY has grown hemp for 2,800 years for rope, caulking, birdseed, paper and fuel. The Turkish word for hemp is "kendir."
UKRAINE, EGYPT, KOREA, PORTUGAL and THAILAND also produce hemp.
UNITED STATES granted the first hemp permit in over 40 years to Hawaii for an experimental quarter-acre plot in 1999. The license was renewed, but the project has since been closed due to DEA stalling tactics and related funding problems. Importers and manufacturers have thrived using imported raw materials. 22 states have introduced legislation, including VT, HI, ND, MT, MN, IL, VA, NM, CA, AR, KY, MD, WV and ME, addressing support, research or cultivation with bills or resolutions. The National Conference of State Legislators (NCSL) has endorsed industrial hemp for years.